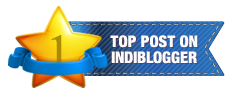 Love not only comes with terms and conditions, it also has this annoying habit of subjecting us to surprise tests from time to time to check the sincerity of our emotions. Like the time when your man gets to see you the morning after a night of revelry and doesn't flinch when he discovers the woman of his dreams looking like a nightmare and demanding coffee hoarsely for her splitting headache. He convinces himself beauty is skin-deep as she bloats, shrinks, bloats again and creates a stink when she can't fit in her old pair of jeans anymore. On the contrary, to give her company, he sportingly grows a beer belly and insists on wearing his pants low and his belt lower.

Time is a revelation and so is she. Her mood swings make him quake with terror, decoding her brooding silences becomes his life's biggest challenge. As they unravel each other layer by layer, they experience a myriad of emotions. She remembers everything that he prefers to forget. What's important to him is unimportant to her. Together they learn words like adjustment, compromise and giving each other space.

But that's what love is all about, isn't it? Embracing each other's best and tolerating the rest!

She nags because his tomorrow never comes. Like the time he'd promised to fix the airy gaps in the bathroom windows and took six months to get into a mood that felt right. Her right mood is always complaining of a headache and he complains that everything but him is her priority.

Little wonder, marriage is not meant for the faint-hearted.

It starts off as a gentle purr and before she can adjust the volume levels, he begins to roar. It takes her by surprise. As she tosses on the bed, she tries to decode its hidden subtexts. Is it me or is it him? At first, she tries to dismiss it as a phase that too shall pass. It does but comes back louder and so strong that she crouches in a corner with her pillow for comfort.

Oh my god, my husband is a tiger in bed!

But she's a fighter and it's time to show who the boss is. What starts off as a tentative nudge and a murmur of protest graduates to a not so gentle shove! Funny thing is, he has no recollection of it the next morning and looks flabbergasted when she recounts the horrors of the night.

Is he doing a Dr Jekyll and Mr Hyde with me, she wonders!

She starts talking to her married friends and is relieved to find that they have similar horror stories to share - of sleepless nights, the bottled up anger and how they cope with it. The thing with women is, they feel infinitely better about their suffering when they learn that it is being shared by many others, especially her friends. In fact, the more they talk about it, the better they feel.

Soon it becomes her favourite conversational opener with women she's eager to befriend. All she has to say is, oh god, you should hear my husband snore, and the room starts resonating with excited chatter, the gaggle happily sharing their stories of whose husband snores the strongest and longest. Just as she's ready to collapse with relief, it becomes a contest.

Women, I tell you, they want the best of everything. What's more they don't discriminate, be it their children's scores, their maid's tantrums or their husband's snoring.

She listens intently to all, especially the one about pushing the husband off the bed the moment he starts the symphony of the nasal kind. Encouraged, she tries the same tactic but looks suitably shame-faced when she sees the look of hurt in his eyes. Aww...my baby! The Mom in her comes rushing to the surface and she promises to be deafer to his failings.

Yet, she refuses to give up, after all she's promised to be with him through thick and thin, through ups and downs. He's all hers to reform. And thus starts her crusade - from turning him from side to side, to trying to squeeze his nose shut, to suggesting new Yoga manoeuvres for the nose, to pretending noise is just an illusion. She even consults her obliging astrologer to find out if any planets are blocking his nasal passage. Unmindful of all her attempts, he roars and thunders and she quietly reaches out for her ear-plugs. In her quest for accepting his follies with a smile, she even comes up with a playful nickname and starts calling him "Snorita" and discovers she's the only one who finds it amusing.

Sigh, it's no fun laughing alone.

Their life has reached an interesting equilibrium now. During the day, he's constantly asking her to talk softly. Night is retribution time for her, when she gets to shove him off the bed for snoring too loudly. Plus she gets to play the martyr in the morning. Oh, the things she has to give up for her beloved!

The other day they celebrated their anniversary and drank copious quantities of champagne. That night he was unstoppable. No amount of elbowing could stop him from blowing his own trumpet. Morning as she woke up puffy eyed and he daisy-faced, she cooed sweetly - darling, last night you snored like Lion King! He smiled and replied in his gentlest voice - and you, my dear, like a lioness. Of course, she knows he's kidding. How can she make those awful noises from that cute button nose like hers!

No more champagne for her. She's willing to put up with his nasal sonata but certainly not him getting to play the martyr. In a marriage there's space for just one.

Meanwhile she continues to embrace his best and broadcast his worst but only in private.