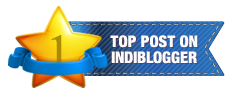 Courtesy - Google images

Back in India, a visit to the salon meant being plied with concern for my thinning hair, calloused feet or my unwhitened skin. I'd go into a daze as the 'beauty expert' would wax eloquent about the benefits of Morocco returned sea-kelp that would have my pores break into an aria or the ultra-luxe herbal holistic pedicure that would make my feet soft as a baby's bum.

I get it. It's your job to make me feel ugly and it's my job to dig deep into my pocket to have you beautify me. After all discontent is the mother of all enterprise. Imagine, if women one day suddenly decide to be content with their body size, skin tone, wrinkles, greying hair, and the size and shape of their nose and breasts, entire industries would collapse!

Fortunately for the beauty industry, most of us are rarely happy with what we have. We are all waiting to be lighter, thinner, softer, shinier, clearer, spotless versions of ourselves. It helps that we are constantly bombarded with images of women Photoshopped to perfection.

We can thank our lucky stars that we live in a world where there's a fairy godmother waiting to wave her magic wand for every Cinderella distress. In fact, she's so earnest that even if we're perfectly happy with our reflection in the mirror, she will take out her magnifying glass to make us feel terrible about our sun-spots, dark-underarms, not so taut skin and hair that doesn't glow like a 40W bulb. She comes with an array of sparkly bottles and jars that promise us a happily ever after with skin pumped with vitamins and minerals whose names we can't pronounce. All we need is a dollop of that "Sea of Spa Black mud shampoo Enriched with Obliphica Oil" to transform our shamefully dry hair to salon perfect bouncy tresses. What's more, with our underarms smelling like roses and skin fairer than your judgement, we also get to land the choicest of jobs and men.

Who doesn't want happiness that can be bought over the counter, that our mundane jobs, demanding family and an exhausting schedule seldom provide!

But trust these doomsayers to deny us our little joys. As if knowing that millions of monkeys were stuffed with lipsticks before they were declared safe for womankind's lips was not enough, we have to put up with annoying findings that rubbish the tall claims these potted miracles make. It's distressing to know that it's our shampoo that's causing our hair to fall and hair dyes are carcinogenic. The toner that claims to deep cleanse is in reality making our pores look like moon's craters. The box of cornflakes that promised us Lara Dutta's waist was simply bluffing its way to the cash registers. Why, just the other day I broke down into tears when I read that the expensive creams I had been using to look like the 20-year old promoting it was in reality as ordinary as the modestly priced over-the-counter moisturize!

Another study suggests the habitual use of facial moisturizing creams and lotions is not only unnecessary, they could be doing skin more harm than good. Most creams simply sit on the surface of our face, encasing it in a layer of cream that gradually blocks pores and glands, and prevents them from functioning efficiently. In fact, we are better off simply increasing our water intake.

We are filled with disgust when we discover that our tube of exfoliant that promised us dewy fresh skin in reality contains plastic beads which in turn is contaminating our water bodies. It makes us wonder what stops manufacturers from using natural ingredients like apricot kernels like they used to!

It also makes me think since when did fitness become more about fitting into that pair of skinnies and less about good health? Why do we feel apologetic about our not so perfect selves? It's not a crime to have greying hair, sagging skin or dark circles under our eyes. Some women will always look better than us regardless of their fitness and skincare regime.

I feel the trick lies in in accepting that there are no shortcuts to great hair and skin. It's a combination of genes, balanced diet, regular exercise and inner-contentment that no brand however expensive can replicate. And if you can't, big deal!

It also lies in moderation which in turn lies somewhere in between accepting and rejecting every new research that rubbishes claims made by findings before it.

What I'm trying to say is, it makes sense to be informed before we start filling our shopping bags. We don't need separate creams and lotions for every subpart of our bodies. Our Moms managed pretty well without those under-eye and elbow nourishing creams and so can we. A good moisturizer with an SPF 15 or greater is as good or even better than those expensive anti-ageing creams. So next time when you go to the store, spend some extra time to read the fine print at the back of the jar and decide what suits you the most.

Less is more even though Fairy Godmother would have us believe otherwise.
http://theillusionists.org/2013/04/the-problem-with-dove/