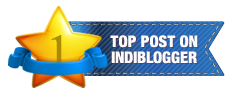 Everyone has heard about her, engaged in salacious gossip about her existence but has yet to sight her. She's like the mythical G-Spot that scores of men have fantasized and written about and have even embarked on expeditions to unearth, but have met with as much success as Christopher Columbus had with discovering India.

In fact, she's is India's B-spot.

It is rumoured that Bee vacations in exotic foreign lands like Mauritius, the Cayman Islands and Switzerland; her trips sponsored by her rich benefactors. When she exits the country, she leaves with a blackened reputation and spends months, sometimes years in dark dank chambers to get rid of her ugly tan. According to unnamed sources, B-Spot prefers flying Hawala Airlines.

Now that Indians are finally getting ready for achhe din, they are impatient to relieve Bee of her Non Resident status and want her to come back to her roots. After all she's India's wayward Diva whose return will be the much needed Viagra for our limp economy.

As she continues to slither away from the long hands of law, the common man does what he does best – express impotent rage. Surprisingly, she finds firm support from legal experts and leaders who in the recent past had much fun, mocking the previous government for allegedly shielding B-spot and her benefactors. Now that they have been elected, they are singing the same tune as the ones they mocked. With new found power they have transformed into the chivalrous who are now ensuring that Bee gets the Fair and Lovely treatment as they go around town claiming being black is not a criminal offence, holding the protective umbrella to shield her from prying eyes and further tanning.

It's a not so well-known fact that the elusive B-spot's desi counterpart Big B is the real McCoy who funds India's great democracy, where all Political parties rely on her largesse to fund their mammoth rallies, publicity campaigns and chartered flights. If our Politicians expose them, they will end up exposing their doublespeak. After all, laws and taxes are only meant for fools and meant to be flouted by those who create them.

While the men in power continue to take U-turns and move around in circles, India's B-spot has quietly gone ahead, shed her excess weight and has attained the enviable size zero balance. She's now waiting to be cast as the main lead in Kale Dhande, Gorey Log and become the nation's wet dream.

Meanwhile our netas are patiently waiting for our fickle attention span to move on to greener pastures and relegate this issue to the dustbins of history.


Source - http://blogs.economictimes.indiatimes.com/cursor/black-money-abroad-modis-pie-in-the-sky/