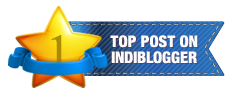 Women have come a long way from the days when the sight of a waddling posterior brought out the sniggers and a secret prayer to Goddess to never be that ass. If Nicki Minaj is to be believed, 'his Anaconda don't want none unless you got buns hun'.
This comes as a big ray of hope for women who spent a sizeable chunk of their life surreptitiously looking behind their back, wondering if their buns were becoming too ripe for comfort. It is a known fact that a woman can't pass by a glass window or any shining exterior and not turn it into a rear-view mirror. And why not? It's the only way that the annoying thing that follows us everywhere we go, but visible to the rest of the world, shows its cheeky side to us!

Now that it's official, having disproportionate assets is the new booty – oversized, fleshy buns instead of drooping with low self-esteem – and they are perking up, cocking a snook at conventions. But here lies the catch. Not every woman with a humongous butt has a great future behind her unless it's perched behind an already successful diva who loves flashing her twins for the frenzied cameras. A booty that she has nurtured to perfection, pushing it beyond its boundaries and raising it to greater heights. Once she's raised her butt like her own babies, lavishing it with care and attention, like any doting parent on Facebook, she becomes her twins' number one fan and expects the rest of the world to fall for their charms.

Just like Kim Kardashian, famous for earning her millions doing nothing.
In the battle of the asses, with Nicki Minaj and J-Lo butting their way into superstardom, Kim Kardashian decided to break the internet with her ass in tow. Often accused of being talentless, Ms Kardashian proved her detractors wrong by expertly balancing a glass of champagne on her rear-end, raising a toast to herself, even if you pardon photoshop. In her mission to make her rear-end as famous as her front-end, she emerged slathered in oil and little else, on the front-covers of Paper magazine, showcasing her cheeky side that eclipsed world headlines for days. In fact, there was so much oil on her posterior, one couldn't help but fear for her safety and wonder if America was planning to invade her backyard.
Pic Courtesy - Maa Google
Kardashian is not the first celebrity to bend backwards in her quest for fame. I do however refuse to take a puritan stance and diss her for objectifying herself and in the process, the rest of us. It's entirely her problem that the ass-fixated public may soon forget what her face looks like. If being comfortable with your own body is flaunting it sans layers of conventions, so be it. But I doubt if making a big ass show of your booty makes it any better for women battling body issues, rather it makes it worse for us lesser mortals. If we had women lusting for Gwyneth's Paltrow's flat abs, or Salma Hayek's perfect rack, we now have legions of 'anacondas' and women coveting Kim's overripe buns.

A few famous bums will certainly not stop us from ridiculing Vidya Balan's tubby frame or Mrs Mehta's waddling behind squeezed inside jeans two sizes too small. We'll continue to take the Kellogg's K Challenge that promises to make us look like Lara Dutta in just two weeks and will always be a few kilos away from happiness.

On hindsight, Kim Kardashian's well-oiled PR exercise may have unwittingly proved to be the great equalizer. Her bottoms-up act may have exposed her to a mix of public ridicule, merciless Internet memes and admiration but it also ended up exposing our fascination for the asinine.

Also, she and Kanye and can look deep into each other's' eyes and sigh – this ass is mine.