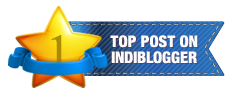 We were a bunch of school girls fresh off the hook from the tyranny of XIIth board exams, when we first sighted him at a music camp at Nainital. It was hard not to giggle at the antics of this fresh off the plane NRI, trying to live up to the Utopia that nostalgia creates. When we went for treks and long walks, this strange creature would sniff appreciatively every time he spotted a clump of bovine waste he'd look heavenwards and exclaim in his most melodramatic voice – this, my friends is the aroma of Indiaaah! Had it been the age of mobiles, I'm sure he would have taken a selfie with it. Anything and everything; a humble plate of jalebi, the sight of a dilapidated rickshaw would send him into paroxysms.

I guess, he couldn't contain the excitement of coming back as a tourist to a country he had been in such a hurry to leave. We found him plain annoying. He was the perfect example of what we didn't want to become.

It's been three weeks since I came back from Brisbane, a city that was my home away from home for over two years. It was not easy for a hyper Delhiite like me to fall for its quiet charms. A city so laidback that the driver of the city bus will happily stop to give directions to a lost tourist; the customer care executive will engage in a long leisurely chat with a guy looking for a good mobile deal while you look impatiently at the clock. Horror of horrors, no one honks, the raised middle finger is the height of indecency and the most action you'll get is the sight of drunk kids puking.

I was horrified to be in a city whose markets pull their shutters down by six in the evening. Weekends were worse. You are thrown out of the mall by the time the clock chimes 4 and Sunday evening looks as if everyone is in deep mourning. The food was bland, the meats almost undercooked and my Indian palette was screaming for spices. And I'm not even going to talk about the shock of shelling out over a hundred dollars for a perfectly mediocre meal.

The news channels that covered forest fires, local accidents and inebriated men ramming their cars into private properties made no sense. Things became so bad that I even started missing Arnab's histrionics! I knew I had to make friends, so I dragged myself to meet-ups and socials and mastered the art of small talk. I even tried mixing up with an expat group that preferred calling itself the network for American women, appalled that Australia is blissfully unaware of the existence of Philly Cheese Steaks.

When you are among women who constantly crib about things they don't get, there comes a day you realize you've become one of them and it's time to move on to happier pastures. Thankfully, I made new friends who introduced me to a few more and pretty soon Brisbane didn't seem such a bad place.

The city embraces you when you are ready to embrace it. You realize that you cannot replicate your old life in new environs and you start unlearning your old ways and adapt to the new.

Strangely, I didn't feel too sad when it was time to bid adieu to a city I had grown to like. It was like déjà vu for me – a replay of emotions when it was time for us to leave Gurgaon – a sense of relief to get away from the constant stress, frayed nerves and rage at a system that sucks the life out of you.

I guess the heart has its own ways of coping up with having to let go. Suddenly all that was dear to you starts losing its charms. You start finding faults with your routine, the people, the weekend ritual you cherished in anticipation of moving to the other side of the fence, where the grass promises to be greener, the skies clearer and its inhabitants nicer.

It's another matter that it took me just a few weeks to start longing for the constant humdrum that I used to find so annoying; my friends and family and everything I'd taken for granted.

Sometimes you need to be away to realise how much you love it.

The homecoming was not as exhilarating as I'd imagined it to be. The weather was unbearably humid. My jet-lag made sure I would be wide-awake and bushy tailed hours before dawn and gave me a throbbing headache that lasted all through the day. My apartment's balconies and ledges looked as if they had been carpet-bombed by generations of diarrheal pigeons. Leaking faucets, melted gas pipes, conked off appliances, temperamental ACs, and pretty soon I was my tearing my hair in frustration! My beautiful apartment had become a stranger to me.

With my to-do list was reading longer than the Mahabharat, I felt like Arjuna reluctant to go on war.

They call it settling down even though it is the most unsettling.

For days I refused to look at myself at the mirror, lest I get startled by the reflection of a wild-haired woman with a halo of dust, a dusting cloth slung over her shoulders, clutching on tightly to Scotch-Brite in one hand and cleaning liquid in another. My men, Ramesh, Suresh, Rakesh, Chandan, Prem were back in my life, fixing and repairing to bring a semblance of normalcy to Madam-jee's life.

The truth is, despite the hectic schedule, living out of suitcases, moving into yet another apartment, the stress of refurnishing it and unpacking 110 boxes, I'm loving the challenge of beginning again. The weather as if sensing my mood has cooled down considerably. The festive buzz is infectious and a prolonged absence has added the sheen of new to the jaded. I can't stop exclaiming how green the bhindis look, how tasty the food is and how lively the crowded malls look. I have yet to start snarling at men who think it's their duty to stare at cleavage.

I know the honeymoon phase will not last long. Pretty soon, I'll start complaining about uncouth people, traffic mess, parking woes and truant maids. But right now I'm busy sniffing the November air fragrant with blooming Frangipanis and Shiuli flowers and grinning from ear to ear.

Thankfully, I maintain a stoic expression every time I spot freshly released bovine droppings.