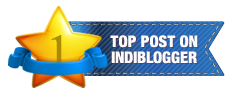 'This post is a part of #UseYourAnd activity at
BlogAdda
in association with
Gillette Venus
'.
Five years back when I left my job as a high school teacher, my friends thought I was mad. A part of me believed they were right. I had no idea what I'd do next, just an overwhelming desire to live life on my own terms. I'd be lying if I said it was I who took the decision. But when your work starts making you bitter and not better, it's your nearest and dearest ones who intervene and force you to take a long hard look at yourself. In my case it was my husband.

At 40, I joined a dance class and learnt to pirouette, plié, jump and leap with girls younger than my daughter. I learnt driving yet again only to not drive, yet again. I reconnected with my school friends and finally got down to doing what I wanted to all my life – write. The first time I took time off work was when our daughter was born. I was naïve enough to believe that between my new found role as Mother Dairy and changing nappies I would find time to pen my thoughts. I did manage some juvenile poetry where I mostly end up wondering if I was wasting my life. I think this is one of the reasons why we are so apprehensive of being alone with our thoughts. Our mind, a repository of our fears, throws back at us some unpleasant questions that we avoid by keeping ourselves busy.

When I finally got solitude and plenty of 'me time', I was so ecstatic that instead of fighting my inner demons, I chose to write how it felt unshackled from the monotony of my nine to five life. At this point I had no idea what a blog was. When I finally compiled all my write-ups that I had written for other sites, I ended up creating a separate blog for each of my posts. Yes, that is how naïve I was. All I knew was, I had to write like I was talking to my impatient friends whose attention I had to grab by sounding as funny as possible. I wrote about the much dreaded 'auntydom', 'a mirage called marital bliss' and my life through the eyes of a much married woman trying make light of her experiences in a jungle called Delhi. To say that I was shocked that scores of men and women, including a group of friends in a college in Lucknow related and avidly discussed my writings, is putting it mildly. It required immense will-power not to do a happy jig when I started getting fan mails.

I didn't start writing to prove a point, to earn accolades. I write because it makes me and hopefully others happy. It helps me connect with so many talented people who I would not have met otherwise.

Once I found a platform, I found myself veering towards talking about public apathy, our lack of civic sense, the appalling state of women's safety. I started writing about anything that moved me. My blog is my voice that I can use as a Mom who doesn't want to hold her daughter back with her fears. I am no longer a mute bystander. As a woman, as a concerned citizen, I get to question rules disguised as prejudices, engage in debates hoping for a solution, a steady voice for those who seek solace, hoping that someone somewhere will get influenced to seek a way out of the difficult lives they are forced to lead.

Five years of blogging, blogging for IBN Live, now for Huffington Post, best humour blog awards from BlogAdda and Indiblogger and a short story published in Mango Chutney later if there's anybody I've managed to change the most, it is me. I'd like to believe blogging helped me grow as a person and a writer. My canvas of awareness became much wider. I started reading more, observing people more and noting their peculiar traits. Everything started to hold a possibility of writing something on – the pooping pigeons on my balcony, the women alternating between exchanging diet tips and haggling for an extra bunch of dhania-patta at the neighbourhood veggie kiosk, the girl in the Metro deftly applying makeup and jabbering non-stop on the phone. I have now become comfortable with solitude, happy to be in the company of my thoughts. And most importantly, content with myself.

It's strange, as women how much attention we pay to others' (read family) happiness as opposed to our own – be it a choice of a career, pursuing our interests, finally picking up that rucksack and going on a solo trip or picking up that paintbrush to paint. We always end up making us our last priority. And when you've lived so long for others, you end up blaming them for your abandoned dreams. I say be selfish, demand me-time. Because if you aren't happy, there's no way you can make others around you happy.

I feel blogging, as a medium, does not constrict us with character limits or expected formats. It gives us the freedom to make it our own. It's a medium through which we express ourselves, be it as a launch-pad for an aspiring writer or a columnist, a space for a homemaker she can truly call her own as she pours her heart out and bonds with strangers, a canvas for a budding photographer, a talented cook, a fashion diva or a bored office executive who pens short stories to hold on to his sanity.

Being able to express yourself and to talk about your failed battles, angst and little triumphs is truly liberating. And if you can inspire others, it's truly elevating.